Venture Hindi Course
Description:
Venture English Institute is about more than just English. We are a Language Institute with a great staff capable of teaching a variety of Native Indian languages as well. We currently offer a 1 year Hindi program that seeks to give learners an incredible immersion experience by utilizing qualified Hindi teachers as well as creating lessons that cause learners to experience the living city of Varanasi.
Location:
T.R.S. Venture is located in the ancient city of Varanasi where Indian culture and customs are still strongly observed. Locals rarely know or use English and the preferred language is Hindustani. This makes Varanasi the perfect place for learning Hindi and more about Indian culture and traditions.
Details: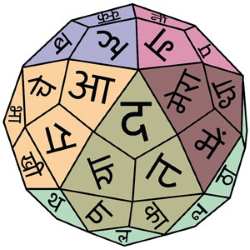 Our Hindi program is an intense course that requires a minimum 30 hours per week and includes daily meetings with a tutor for instruction, practice and pronunciation as well as weekly assignments for community involvement, and conversation as wells reading and writing assignments. We emphasize situational Hindi giving learners the language they need to function in society. This means we start with practical Hindi such as: how to introduce oneself, how to buy groceries and catch a cycle rickshaw to the local market. As students progress in their practical and situational Hindi we begin to introduce grammar and the other tools necessary for students to make their own sentences. By the end of the course students should function at a high A2 or B1 level of Hindi.
Course outline and syllabus are as follows:
| | | | |
| --- | --- | --- | --- |
|   | Phase 1 | Phase 2 | Phase 3 |
| Language Level | Beginner (A1 – A2) | Intermediate (A2 – B1) | Advanced (B2 – C1) |
| Prerequisite | None | Complete Phase 1 | Complete Phase 2 |
| Program Duration | 2-3 Months | 9 – 12 Months | 18-24 Months. |
| Goal of Program | Learn basics for survival in everyday life, frozen phrases and up to 2000 words | Express yourself and talk about everyday topics. Respond to questions and express opinion. Tell stories | Confidently function in Indian society. Develop real and meaningful conversations at the heart level. |
Phase 1 Topics and Vocabulary Syllabus

Home
Animals
Numbers
Body Parts
Clothing
Food – Vegetables/Fruit/Spices/Dishes
Marketplace
Places – public
Places - private
Office
Feelings
Descriptive Words (Adjectives)
Locations (post positions)
Question Words with 'k'
People – occupations
People – relations
People – gender/nationality/language
Time
Transportation
Money

Phase 1 Functions – Ability to use language

Greetings and taking leave
Engage in basic small talk
Agree and disagree
Express sorrow or happiness
Express understanding or misunderstanding
Ask permission
Make social introductions
Express Gratitude
Make an apology or express regret
Describe locations
Describe scenes / events
Display Hospitality
Give basic personal information
Request and comprehend simple information
Pay bills
Order food at a restaurant, read a menu
Shop for basic necessities from the market
Recognize oral warnings
Ask for help, respond to offers for help
Express basic needs
Request and offer objects
Read common signs / warnings
Tell simple stories
Ask and tell the time
Use public transportation (rickshaw, auto, taxi, bus, train)
Give instructions to a house maid.
Make commitments or promises to future actions
---
Phase 2 Hindi Functions
Be able to plan a trip or vacation with a travel agent
Engage in polite introductions and conversations with strangers
Be able to book a hotel room and other types of accommodations
Rent an apartment by being able to explain what kind of arrangements you want including house features, monthly rent, locality, and information about the landlords.
Give instructions to someone to take care of your home while you are out of station.
Respond to an invitation to go out to eat, attend a wedding and other types of social events.
Be able to make appointments on the phone
Be able to communicate health problems to a doctor.
Arrange for future use of transportation
Clarify a misunderstanding over the phone.
Negotiate a required service and its payment
Be able to describe an object so that it's shape, size, color, and purpose are clear.
Be able to handle situations where you need to accept or decline requests.
Leave a phone or written message for a friend with instructions to do something.
Be able to properly complain about a service, report a problem and/or return a damaged item.
Explain your expectations for work to be done or a set of rules for a game
Be able to borrow an item from a friend or neighbor
Be able to apologize for an accident, broken or misplaced item.
Be able to talk about and share your likes and dislikes
Be able to entertain a visitor, engage in small talk, show hospitality
Recount past events. Tell stories about what happened yesterday or last week.
Express how you are feeling and be able to explain why.
Accept and give compliments
Express a personal opinion and be able to express doubt
Discuss and comment on current events, sports events, social functions
Share personal goals, hopes and dreams
Begin to participate in gossip and telling and understanding jokes.
Read the Hindi newspaper.
Watch and understand Hindi News on TV
Write personal and professional letters in Hindi
Tell complicated stories.
Translate for non-Hindi speakers
Understand advertisements from all forms of media.
---
Visa:
Venture English is registered as TRS Venture Education Private Limited under the Companies Act, 1965 with Corporate Identity # U7410UP2010PTC040456 and having received permission to enroll foreign students with the unique FSIS # of KD87, It is possible for us to invite students to come on Study/Student visas.
If you are interested and want to learn more then fill out the form below.