IELTS Speaking Phase 3 Tips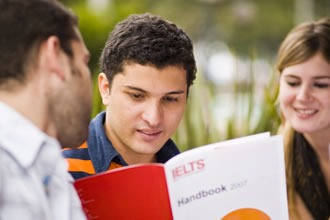 In speaking part 3 you will be asked some abstract or analytical questions. These will be broadly linked to the topic introduced in part 2.
The examiner will be expecting you to provide more fluent and logical answers. You cannot achieve high marks if you only provide short answers, so you need to have plenty of ideas on the topics and you need to make these clear to the examiner.
After you have give your talk in part 2 the examiner will tell you that he or she is going to ask you some questions related to the Part 2 topic, this is the signal that Part 3 has begun.
This is your opportunity to express your opinion. You will not be graded according to your opinion but according to your ability to communicate. Don't be afraid to say what you think. It's important to express opinions in the discussion. However, make sure you can explain why you think your opinion is correct by giving reasons - giving reasons for you opinions will help you give fuller and better answers.
Remember - you have to give the examiner something to examine so it's important to say something. If you don't have any experience of the topic than make something up.
As the examine begins you need to introduce tour ideas and link them together with appropriate linking phrases/words. This will signal each of your ideas clearly for your listener and make your answer flow well.
Ways to Express Opinion:
| | |
| --- | --- |
| For agreeing or disagreeing with the suggestion: | When you would like to suggest an alternative viewpoint: |
| I think / I don't think | I'm not sure (that)... |
| I believe / I don't believe | I'm agraid I think (that).. |
| Personally, I think | Well, I don't know for sure but... |
| In my opinion / In my view | Possibly, but... |
| It seems to me that... | I tend to think / I tend to believe |
Linking Words:
Sequence
Result
Emphasis

First / firstly, second / secondly, third / thirdly etc
Next, last, finally
In addition, moreover
Further / furthermore
Another
Also
In conclusion
To summarise

So
As a result
As a consequence (of)
Therefore
Thus
Consequently
Hence
Due to

Undoubtedly
Indeed
Obviously
Generally
Admittedly
In fact
Particularly / in particular
Especially
Clearly
Importantly

Addition
Reason
Example

And
In addition / additionally / an additional
Furthermore
Also
Too
As well as

For
Because
Since
As
Because of

For example
For instance
That is (ie)
Such as
Including
Namely

Contrast
Comparison
 

However
Nevertheless
Nonetheless
Still
Although / even though
Though
But
Yet
Despite / in spite of
In contrast (to) / in comparison
While
Whereas
On the other hand
On the contrary

Similarly
Likewise
Also
Like
Just as
Just like
Similar to
Same as
Compare
compare(d) to / with
Not only...but also

 
Spend some time looking over the list of words above and think about how your might be able to use them. Take a look at our next lesson on Phase 3 Common Questions for practice ideas on incorporating these linking words into your answers.