IELTS Speaking Phase 2 - Sample Questions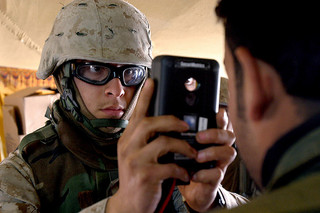 Part 2 of the IELTS speaking exam is geared to help you talk about a personal experience or event. Sometimes it can feel like these exams are an interrogation. However, recognizing that the examiner is just a person too and that they might feel as anxious or awkward as you do.
You should also note, that because the examiner is a normal person like you, they can feel bored or excited by the way you answer your questions. Part of your preperation should be practicing telling stories from events and memories of your past. Below are some sample questions that you can expect to be asked in the exam. The exam will begin with the following statement:
Take one minute to prepare a talk on the following subject.
Take notes if you like and remember to include reasons and examples.
You should then speak for between one and two minutes.
Beautiful Places:
1. Describe a beautiful place to visit in your country.
You should say:

Where it is.
How to get there.
What there is to do when you are there and explain why you recommend this place.
Family:
2. Describe the person in your family who you most admire.
You should say:

What their relationship is to you
What they have done in their life
What they do now and explain why you admire them so much.
Shopping:
3. Describe your favorite shop.You should say:

Where it is
What things it sells
What sort of people are its customers and explain why you like the shop so much.
Eating: 
Describe a special occasion when you had a really enjoyable meal.
You should say:

What the occasion was
Who was at the meal
What you ate
and explain why the meal was so enjoyable.
Travel:
Describe a memorable journey you have made.
You should say:

Where you were going
How you were travelling
Why you were making the journey

and explain what made the journey so memorable.
School:
Describe a school which you went to.
You should say:

When you went there
How many people studied there
How long you spent there
And explain what you liked and disliked about it.
Adventure:
Describe an exciting experience in your life.
You should say:

When the experience took place
Where the experience took place
What happened exactly and explain why the experience was so exciting.
Reading:
Describe a newspaper or magazine you enjoy reading.
You should say:

What kind of newspaper or magazine it is, e.g. fashion
How often you buy it
What articles and information it contains
and explain why you enjoy reading it.
These are just a few examples of the types of questions that one can expect to find in the IELTS. It's important to notice that in part 2 the questions are of a personal nature and usually require you to share about an experience that you have had. Make this portion of the exam exciting by using stories and voice inflection. Also remember to try and use a variety of tense. 
If you need more help or want feedback consider signing up for our IELTS class:
Improve Your IELTS Score